Expired Deals Direct Coupons (Some May Work)
Verified
342 People Used.

25% Off Sitewide with MasterPass

Enter the coupon code at checkout. Ends on 29/12/2015.

Verified
1481 People Used.

Extra 10% off your order

Checked and working as of September 30th

Verified
548 People Used.

DealsDirect 25% off Site-wide coupon

Biggest ever discount by DealsDirect. [Mastercard Required]

Verified
197 People Used.

20% off sitewide on purchase with MasterPass

Valid till 24 September

Verified
379 People Used.

DealsDirect Spend and save coupons

Up to 15% off.

Verified
242 People Used.

15% Off Sitewide (code)

Members only. Valid on September 3 only

Verified
177 People Used.

15% Off All Manchester Products ( Minimum $50 Spend)

Ends 30 August

Verified
135 People Used.

15% off Pet Supplies+ 4.5% Cashback! Minimum Spend $50

Valid till 23 August

Verified
170 People Used.

12% off Sitewide (Minimum $60 Spend)

Valid till 14 August

Verified
163 People Used.

12% off an all orders

Enter the coupon code at checkout. Ends on 21/6/2015.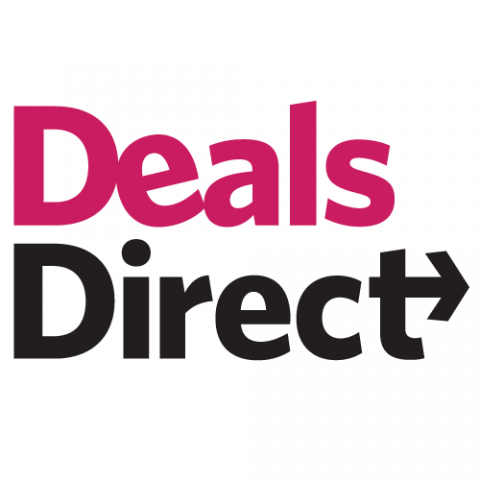 Deals Direct Details
---
DealsDirect.com.au is an Australian owned online only discount store retailing everyday use products at low prices. Deals Direct was founded in October 2004 by Paul Greenberg and Michael Rosenbaum, and is headquartered in Ingleburn, NSW, Australia. Its founders were among the largest sellers on eBay Australia who used their online retailing experience from eBay to turn DealsDirect into a successful online retailing business. Since its start, Deals Direct has been trying to compete against large department store chains by importing low cost products from China and pricing them well below retail prices.
Deals Direct has experienced strong growth since its start and it is today billed as Australia's largest online department store. DealsDirect also retails its own home brands such as Rank Arena, Eurolab and Sheffield which are sold at heavilly discounted prices. Deals Direct still earns most of its revenue from imported electrical appliances (coffee machines, vaccumm cleaners, juicers, mixers etc.) and homeware products. Most popular categories for Deals Direct are toys, electronics, floor rugs, computers, watches, perfumes and outdoor furniture.
Deals Direct offers a standard delivery service which can be upgraded to include delivery insurance. There are regular promotions offering free shipping, $2 shipping or $10 capped shipping on the entire order.
Website :
dealsdirect.com.au
Category : Online Department Stores
Deals Direct Support & Returns
Support Phone : +61 1300 079 489
Deals Direct Shipping & Delivery : Shipping cost varies for each order.
Deals Direct Returns & Exchanges : Deals Direct accepts returns from customers for up to 30 Days.
Deals Direct Support Page : You can find more information on Deals Direct support pages by following this
link